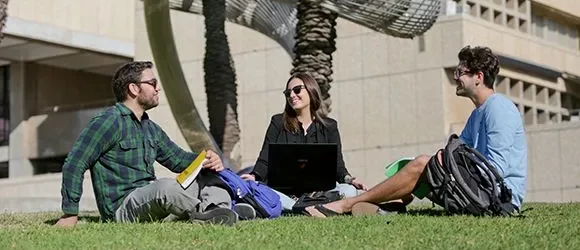 https://www.freunde-tau.org/wp-content/uploads/tau-campus2023_1.webp
International ranking evaluates top 1,500 universities worldwide.
Tel Aviv University has achieved a remarkable feat by securing the first position among Israeli universities in the highly esteemed QS World University Ranking 2024. This prominent ranking evaluates 1,500 universities from across the globe.
The top three universities globally are MIT, Cambridge, and Oxford.
The QS World University Ranking, conducted by Quacquarelli Symonds, is recognized as one of the foremost rankings worldwide. It assesses 1,500 institutions, focusing on key research and education indicators such as citations, peer review, employability of graduates, and International Research Network. Notably, this year's ranking incorporates three new metrics: sustainability, employment outcomes, and international research network, further enhancing the evaluation process.
To compile these results, an extensive analysis of 17.5 million academic papers was conducted, in addition to soliciting opinions from over 240,000 academic faculty and employers.  
The Israeli universities ranking