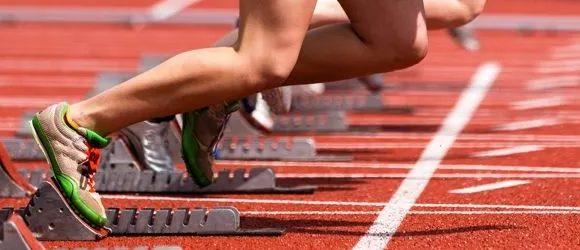 https://www.freunde-tau.org/wp-content/uploads/start_running_580_0.jpg
Initiative will enable elite athletes to study and train at world-class facilities, boost Israeli sports performance.
Tel Aviv University today announced the launch of a new scholarship program for international student-athletes, making it the first of its kind at a university in Israel. TAU is due to welcome the first cohort of recipients to campus in the next academic year.  
The International Sports Scholarship Fund at TAU was established through a generous gift from Israeli-British philanthropist and TAU Governor Linda Streit.
Raising the Bar for Israeli Sports
The Scholarship Fund will provide full degree support for talented athletes between the ages of 17-30, each year. International applicants of all nationalities are eligible.
Scholarship recipients will have the opportunity to study or research in any of TAU International's nearly two dozen English-taught programs and train at the University's world-class academic and sports facilities. Recipients will be expected to participate in elite Israeli sports by, for example, competing for the country in international competitions.  
Elite athletics in Israel, including Olympic representation, have gained steady momentum in recent years. This has been reinforced at TAU through the establishment of the Sylvan Adams Sports Institute (SASI), the first applied sports research facility of its kind in Israel for nurturing the performance of world-class athletes and Olympians such as TAU medical student and swimmer Andrea "Andi" Murez, as well as the recent overhaul plans for the University to provide students with the highest caliber training equipment and facilities.  
Andi Murez (Photo: Moshe Bedarshi/TAU)
Scholarship recipients will be selected by a committee of representatives from Tel Aviv University International (TAUi)—TAU's division for international academics and activities—SASI, and Israeli sports professionals, including those affiliated with the competitive sports association at TAU's Sports Center. The scholarships are available for athletes in all sports in which Israel's national teams compete.  
Fueling Olympic Dreams
Linda Streit lectured at TAU's Department of English and American Studies for over 30 years and is Co-Chair of the University's Student Affairs Committee. Her family founded the Daniel Amichai Center for Rowing and Nautical Studies in Tel Aviv in memory of her late son, an avid rower who tragically died at the age of 21.
"I established the Daniel Howard Foundation (DHF) in memory of my son Daniel, an elite rower who was training to represent Israel in international competitions," says Streit. "The foundation's strategy is to support excellence in sport, and my dream is that an athlete representing Israel will be standing on the Olympic podium where Daniel was supposed to stand."
The family's philanthropic legacy at TAU began with her late grandparents, Sir John ("Jack") and Lady Sarah Cohen and now spans five generations of engagement. Streit's father, the late Sir Leslie Porter, was a former TAU Chancellor, Chairman of the University's Board of Governors, and a generous benefactor. Among the numerous campus initiatives established by the family is the landmark Porter School of Environment and Earth Sciences, which Streit's parents, Sir Leslie Porter and Dame Shirley Porter, founded in 2000. The school has grown into a thriving academic unit with a strong record of promoting environmental initiatives both within and outside of academia. 
"This scholarship program allows talented international athletes to choose Tel Aviv University as the venue for achieving success in high-level sports and studies," Streit adds. 
Winning Big in Athletics and Academics 
TAU Vice President of International Collaboration Prof. Milette Shamir: "We are thrilled to roll out Israel's first initiative to foster the education and careers of elite international athletes, who often must choose between academia or professional sports."
She adds that "Sports are universally appreciated and an invaluable channel for bringing people together. This initiative is the latest among several recent steps at TAU for enhancing world-class sports in Israel, and thereby, the country's recognition on the global stage." 
For more information or to arrange prospective applicant consultations, please contact David Ryan, Global Outreach & Recruitment Manager at TAUi: davidryan@tauex.tau.ac.il