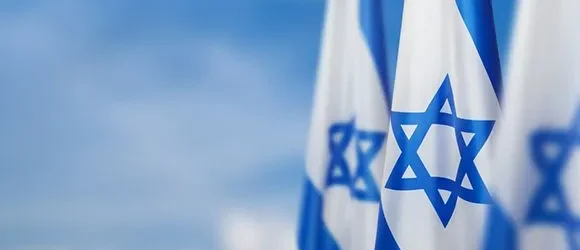 https://www.freunde-tau.org/wp-content/uploads/israel-flags-sky-580_2.webp
Here are some of the messages sent from heads of universities abroad.
Dear campus community,
Since October 7th, we have been immersed in unbearable pain.
But even in the darkness there are glimmers of light. As is probably true for many of you, my email inbox has been flooded with dozens of messages from friends all over the world expressing their solidarity with our tragedy and offering help.
I feel it is right to share with you some of the messages sent from heads of universities abroad. They are particularly heartening in the face of the wave of protests against Israel that is sweeping through many campuses worldwide.
Ariel Porat
---
Not much to say other than we are thinking of you, of the TAU community, and all Israelis as what has unfolded continues.
If there were something we could do to help, we would. We hope you are well and things turn quickly for the better.
Ron Liebowitz, President of Brandeis University
I know you are currently overwhelmed with responsibilities, but I wanted to let you know that I am thinking about you, your community, and all of Israel during this catastrophic and painful time.
I hope that you and your loved ones are as safe as can be, although I know there is no real safety under the circumstances.
I am heartened by the spirit of solidarity with Israel that I see throughout my campus and the broader community.
All words are small at such times. Even though my heart is broken I extend to you my deep friendship, best wishes, and hope that a resolution will be less painful than I worry it will be.
Shalom.
Howard Gillman, Chancellor, UC Irvine, California
We sincerely hope that you, your families, and the TAU community are safe in this terrible situation. We are following the news closely, with heavy hearts when seeing the great suffering caused by the war.
In friendship and solidarity
Bernd Huber,
President of the Ludwig Maximilian University of Munich
I have watched with horror the shocking events unfolding over the past few days, and I wanted to send you a note of support. I cannot imagine what you and your colleagues and families must be going through right now.
At this very difficult time, please know that your friends at the University of Toronto are thinking of you.
Meric S. Gertler, President
University of Toronto
We have watched with horror and grave concern the terrible events and the suffering over the past few days.
We hope that you and your communities are safe and coping with this dreadful situation as best as you can.
With very best wishes
Professor Dame Nancy Rothwell, President & Vice-Chancellor, The University of Manchester
On behalf of the Czech Academy of Sciences and on my own behalf, I want to express my support for our Israeli scientific colleagues and for the entire State of Israel. I was deeply shocked by this morning's horrific news of infiltration of the hostile forces into your country, and I fully condemn this terrorist attack against Israel. We, as well as the Government of the Czech Republic, stand by Israel and its right for self-defence at this incredibly difficult time.
I hope that you, your families, colleagues, and friends are all right and safe, and believe that IDF would regain control and Israel would be victorious in this war very soon. My thoughts are with you!
Yours sincerely,
Prof. Dr. David Honys
Deputy Vice-President
President of the Council for International Affairs
Czech Academy of Sciences
The Dean and I wish to let you know how distressed we all were to hear about the horrific events that took place in Israel during these last few days.
We cannot find the words to express our sorrow and deep sympathy for all the victims, their families and their friends.
In the name of all of us at Venice International University, we wish to send you our most sincere condolences at this very difficult time.
In sorrow, Umberto Vattani, President
Carmelo Marabello, Dean
Venice International University
It is with great dismay that we received the news of the terrible attacks on Israel, in which so many innocent lives have been lost, and many others were taken hostage. The day the attacks started was supposed to be a holiday, a day for the people of Israel to rest and contemplate, but what has followed instead are days of unspeakable terror and fear. The fact that there were so many young people and even children among the victims makes these brutal attacks even more tragic. The situation leaves us completely speechless.
In these dark hours, our thoughts and hearts go out to the people of Israel, the victims, the hostages of the terrorist attacks, as well as their families – and to you as our partner university. Thank you for sharing any updates on the situation on your campus. Through your message we have learned that you already have to grieve for members of your university. We send out our sincere condolences – our thoughts are with you! We grieve with all those who have lost family, friends, or colleagues, or who still miss them.
We hope that the attacks will come to a swift end and that your country and your university will be able to return to some sort of normality as soon as possible. And we are looking forward to the times when the situation is safe enough for our universities to resume our exchange relations.
If there anything our university can do to support you in these dire times, please let us know.
Please stay safe.
Sincerely yours,
Professor Dr. Thomas Puhl
President, University of Mannheim
As Interim Rector of the Paris Lodron University of Salzburg, I would like to express our shock and dismay about the brutal and inexcusable terrorist attacks on Israel and her people. We are utterly appalled by these cowardly acts of terrorism and particularly horrified by the terrorists' savagery towards civilians, including women, children and the elderly. We grieve for the innocent lives lost, our thoughts are with the wounded as well as the innocent hostages and their loved ones.
Please be assured that we will do everything in our power to show our solidarity with you and your students at this terrible time.
Dear colleagues, we hope that you and your loved ones are safe. We stand with Israel.
Sincerely
Martin Weichbold,
Interim Rector, Paris Lodron University of Salzburg
We are deeply shocked by the recent violent attacks on Israel. Our sympathies go out to the victims and their families and friends. We are sending our deep condolences to all those who have lost loved ones or who still fear for them.
We stand firmly in solidarity with you, our friends and colleagues, and with our Israeli partner universities, with whom we have so many vivid and fruitful joint activities. Our visit in March was a wonderful experience, even though that week was already a week full of insecurities, protest, and fight for democracy. What happened now is beyond our imagination. We can only still hope for peace in the region sometime soon.
Thank you for informing and taking care of your international students and providing protected spaces if needed. We highly appreciate your efforts in the face of your own concerns for your families and friends.
We are thinking of you and wish you all the best in these difficult times.
Sincerely
Prof. Oliver Guenther, Ph.D.
President, University of Potsdam
With great shock and horror, we saw the pictures and read the reports about the attack on Israel.
Just a quick note to say that we think of you, mourn the victims of these horrible attacks and that we worry very much about the abducted. All of our empathy and solidarity go out to all of you!
I also wanted to assure you that we are in contact with all our Israeli students in Berlin including your exchange students and are offering psychological help or other help where needed.
Our president also has released a statement of solidarity on our website:
www.fu-berlin.de/en/international/profile/university-culture-and-global-…
Very best wishes,
Prof. Dr. Verena Blechinger-Talcott
Executive Vice President, Freie Universitat Berlin
On behalf of President Mathias Vicherat and the entire Sciences Po community, please allow me to express our solidarity after the appalling terrorist attacks that have impacted your country.
In keeping with the very close, strong and friendly relationships that Tel Aviv University and Sciences Po have entertained for years, we want to assure you that you can count on our support.
Since the weekend, we have carried in our thoughts our students, colleagues and friends from Israel. More than anything else, we hope very much that your students and faculty, and your close ones are safe, in security and in good health in spite of the shock.
Again, please receive our most heartfelt thoughts,
Sincerely,
Vanessa Scherrer, Vice President for International Affairs, Sciences Po
On behalf of POSTECH, we extend our most heartfelt condolences to Israel. We do hope that you and your loved ones are safe.
While we cannot fathom the devastation felt by the people of Israel, please know that we are with you in spirit during this time of difficulty. Our prayers are with all those affected.
For any member of Tel Aviv University who has been affected by the war in any way, we offer our sincere condolences. We are also aware that two students from Tel Aviv University will be visiting POSTECH as exchange students next spring. We will do our best to provide the support they need, and we wish all members of Tel Aviv University a safe and speedy return to their daily lives in the near future.
Warm regards,
Seong Keun Kim
President
POSTECH, The Republic of Korea
Milette passed on your thoughtful and compassionate letter to the Tel Aviv University community. My heart goes out to everyone. We consider you an extension of our extended family — please let us know if we can help in any way. 
I hope for the safety of your students, faculty, staff, and alumni. Please know that we're in touch with all of our visiting TAU students and have let them know we are here to support them. In terms of NYU Tel Aviv, all are safe and well, and the students were coincidentally scheduled to depart for a trip to NYU Abu Dhabi, which thankfully proceeded last Sunday. 
 The atrocities of these terrorist acts are unspeakable, and I can only imagine the pain and devastation you're experiencing at such close range. We are thinking of you and sending you strength. 
As ever, 
Linda G. Mills, NYU President