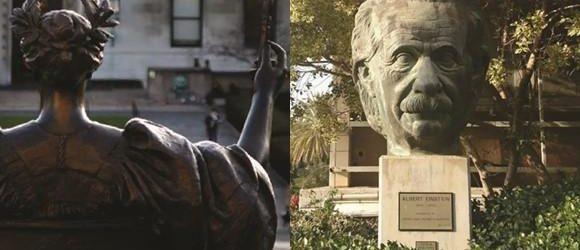 https://www.freunde-tau.org/wp-content/uploads/thumbnail_TAUColumbiaDualDegreeBanner-580x330-1.jpg
Cutting-Edge Education Meets Non-Stop Discovery
Tel Aviv University is proud to announce its newly launched new Dual Degree Program with Columbia University. 
As part of the Dual Degree Program, students will begin their college education in one of six academic programs at Tel Aviv University, and have the opportunity to immerse themselves in two elite research universities whose academic, social, and cultural environments allow students to take advantage of the best that both cities have to offer.
The Program, which will welcome its inaugural class in the fall of 2020, transcends traditional study abroad opportunities by providing the opportunity to pursue a rigorous undergraduate liberal arts education spanning two continents. Upon completion of the four-year program, graduates earn two bachelor's degrees, one from each institution. 
The program joins the Columbia University School of General Studies' current portfolio of highly regarded international undergraduate dual and joint degree programs with Sciences Po, Trinity College Dublin, City University of Hong Kong, and List College of the Jewish Theological Seminary (JTS). Created in 1954, the joint program with JTS was the first program of its kind to be established at the School of General Studies.
For any information such as admissions, costs & curriculum please visit the joint dual degree website.