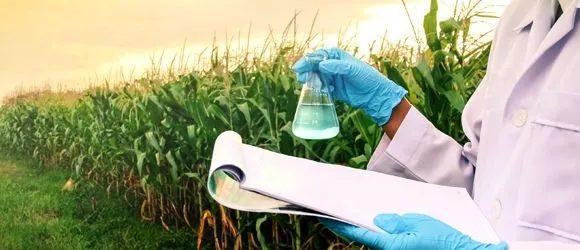 https://www.freunde-tau.org/wp-content/uploads/agric_scientist_580.jpg
TAU and ag-biotech company PlantArcBio to collaborate on development of RNAi-based products.
Genetically improved plants can be a real-life magic stick for solving global famine issues. In a first-of-its-kind study, Ramot, the Technology Transfer Company of Tel Aviv University will cooperate with ag-biotech company PlantArcBio to develop innovative RNAi-based biological solutions for agriculture.
RNAi technology enables a temporary external disruption of RNA (ribonucleic acid) molecules, diminishing the amount of Messenger RNA (mRNA), thus temporarily reducing the expression of specific genes, without modifying or genetically engineering the organism's DNA. Externally applied RNAi molecules affect specific genes for a specific time period, as required for positive effects like crop protection and yield enhancement. 
Specifically, the research will focus on testing the joint technology's contribution to the stability of RNAi-based products and their ability to penetrate plants and insects.
Joining Forces
The first-of-its-kind joint study will examine the efficacy of PlantArcBio's RNAi technology for agriculture, combined with the unique lipid-based RNA delivery technology developed by Prof. Dan Peer, TAU's Vice President for R&D, head of the Center for Translational Medicine and a member of both the Shmunis School of Biomedicine and Cancer Research, George S. Wise Faculty of Life Sciences, and the Center for Nanoscience and Nanotechnology, and a pioneer using RNA to manipulate cells in cancer and other immune related diseases.  
Prof. Dan Peer
"We see great value in contributing to the development of RNAi-based products addressing global issues and providing an ecological and environmentally friendly solution to the global challenges of sustainability in agriculture and food security," says Peer.
Keren Primor Cohen, CEO of Ramot, believes there is "extensive commercial potential for this combined technology" and welcomes the collaboration with PlantArcBio.
The research will be carried out both at PlantArcBio's Laboratories and at Prof. Dan Peer's Laboratory of Precision NanoMedicine at Tel Aviv University. According to Dror Shalitin, Founder and CEO of PlantArcBio, the results are expected within approximately 12 months.