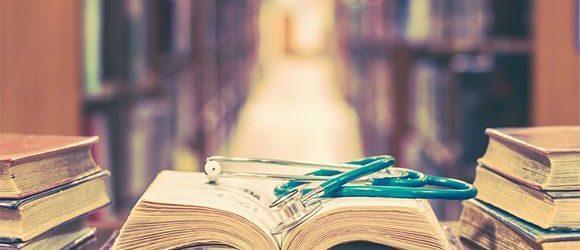 https://www.freunde-tau.org/wp-content/uploads/History-of-Health-and-Medicine580.jpg
In wake of COVID-19, laureates will be chosen in fields relating to pandemic and beyond
The 2021 Dan David Prize will focus on three fields with special resonance in the context of the coronavirus pandemic and the efforts to combat the disease.
The international prize, headquartered at Tel Aviv University, awards three $1 million prizes for outstanding achievements and extraordinary discoveries in fields representing the past, present and future, with different fields selected each year.
The impact of the Covid-19 pandemic, which has affected nearly all aspects of life in recent months, is reflected in this year's selection, as the prize seeks to reward major contributions in the fields of History of Health and Medicine, Public Health and Molecular Medicine.
"Considering fields for the 2021 Dan David Prize in the shadow of the coronavirus pandemic has been a challenging task," said Prof. Ariel Porat, the president of Tel Aviv University and chairperson of the Dan David Prize Board. "We were seeking topics that would relate to the pandemic but not be limited to the quest for a vaccine or cure. We believe the fields we have chosen are newly resonant in light of our experiences these past months."
The prize in the "Past" category will be awarded to an outstanding individual or organization making an ongoing, groundbreaking contribution to the field of History of Health and Medicine. The "Present" category will focus on an individual or organization making pioneering and prominent advances in the field of Public Health – a sphere often overlooked in the world of prizes. The "Future" award will honor an individual or organization making an outstanding and ongoing contribution to the rapidly evolving field of Molecular Medicine, which, by deciphering the molecular mechanisms of disease, can accelerate the development of new preventative, diagnostic and therapeutic tools.
The pandemic also impacted last year's Prize, which was awarded in the fields of Cultural Preservation and Revival, Gender Equality and Artificial Intelligence. For the first time since the Prize was launched in 2001 by the late businessman and philanthropist Dan David, the traditional award ceremony was cancelled as the laureates, hailing from around the globe, were unable to travel to Tel Aviv to receive their prizes in person.
Previous laureates of the prize include authors Margaret Atwood and Amos Oz, former U.S. Vice President Al Gore and former British Prime Minister Tony Blair, cellist Yoyo Ma, maestro Zubin Mehta, economist and subsequent Noble Prize winner Esther Duflo, geneticist Mary-Claire King and filmmakers Joel and Ethan Coen.
Anyone can nominate candidates for the prize via the website  before the November 30 deadline. More details of this year's fields and the nomination can be found there too. Alternatively, contact the Dan David Prize office on ddprize@tauex.tau.ac.il or +972-3-640-6614/5.