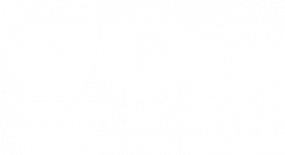 Willkommen
bei den Freunden der
Tel Aviv Universität

Welcome
to the Friends of
Tel Aviv University
ברוכים הבאים
אגודת הידידים של אוניברסיטת
תל אביב בגרמניה

Die Freunde der Tel Aviv Universität e.V. freuen sich über Ihren Besuch!
Wir fördern den kulturellen und wissenschaftlichen Austausch zwischen Israel und Deutschland und die Arbeit an der Tel Aviv University (TAU).
Auf unserer Homepage finden Sie Informationen über unseren Förderverein, unser laufendes Programm und natürlich viel Wissenswertes über die größte Universität Israels: Veranstaltungen, Neues aus der Wissenschaft und Geschichten vom Campus in Tel Aviv. Lernen Sie eine weltweit anerkannte Institution kennen, die auf vielen Feldern ganz vorne mitspielt: u.a. bei der Nanotechnologie, in der Neuroscience, Cybersecurity und in allen Fragen der Umwelt und ihres Schutzes. Die TAU will unsere globale Zukunft mitgestalten und Antworten auf Fragen finden, die alle angehen. In Deutschland leben und arbeiten viele, die an der Tel Aviv Universität studiert haben. Israelis, Deutsche und Menschen aus anderen Herkunftsländern; sie teilen Erfahrungen auf dem Campus in Tel Aviv – und jetzt auch ein virtuelles Netzwerk. Jede Alumna und jeder Alumnus kann in unserem Blog mitmachen. Hier kannst Du Dich registrieren – und dann direkt mit anderen Ehemaligen in Kontakt treten und natürlich auch mit uns.
Many people who studied at Tel Aviv University live and work in Germany. Israeli, Germans and people from other countries; they share experiences on the campus in Tel Aviv – and now also a virtual network. Any alumna or alumnus can join our blog. Here you can register – and get in touch directly with other alumni and, of course, with us.
New Discovery: Development of the Inner Ear in Embryos is Similar to Crystal Formation
This discovery could contribute to the development of treatments for hearing loss based on regeneration of hair cells in the...
Weiterlesen...
The future generation of the Startup Nation
Students from Tel Aviv University win a gold medal at iGEM – the World Championship in Synthetic Biology An unprecedented achievement...
Weiterlesen...
Tel Aviv University (Israel): Die Gen-Schere (CRISPR) im Kampf gegen Krebs
Auch ein Tor zur Heilung genetischer Erkrankungen. Ein bedeutender Schritt auf dem Weg zur Heilung von Krebs: Forscher der Universität Tel...
Weiterlesen...
In First, Aging Stopped in Humans: TAU Co-Study
New research finds that high pressure treatments can reverse two processes associated with aging and its illnesses A first-of-its-kind clinical trial...
Weiterlesen...
TAU developed genome editing system destroys cancer cells
Breakthrough treatment, with no side effects, may increase life expectancy in brain and ovarian cancer patients. Researchers at Tel Aviv University have demonstrated...
Weiterlesen...
Attracting Students with "Fire in Their Hearts"
TAU's DAN Department of Communication trains young Israelis in digital literacy, unbiased reporting and media professionalism By Lindsey Zemler Since Aubrey and...
Weiterlesen...
ERC awarded a 10 Million Euro Joint Synergy Grant to Researchers from Tel Aviv University and Charité – Universitätsmedizin Berlin
The goal is to inspire the development of new antifungal drugs and combination therapies that will be effective against lethal...
Weiterlesen...