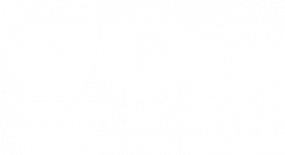 Willkommen
bei den Freunden der
Tel Aviv Universität

Welcome
to the Friends of
Tel Aviv University
ברוכים הבאים
אגודת הידידים של אוניברסיטת
תל אביב בגרמניה

Die Freunde der Tel Aviv Universität e.V. freuen sich über Ihren Besuch!
Wir fördern den kulturellen und wissenschaftlichen Austausch zwischen Israel und Deutschland und die Arbeit an der Tel Aviv University (TAU).
Auf unserer Homepage finden Sie Informationen über unseren Förderverein, unser laufendes Programm und natürlich viel Wissenswertes über die größte Universität Israels: Veranstaltungen, Neues aus der Wissenschaft und Geschichten vom Campus in Tel Aviv. Lernen Sie eine weltweit anerkannte Institution kennen, die auf vielen Feldern ganz vorne mitspielt: u.a. bei der Nanotechnologie, in der Neuroscience, Cybersecurity und in allen Fragen der Umwelt und ihres Schutzes. Die TAU will unsere globale Zukunft mitgestalten und Antworten auf Fragen finden, die alle angehen. In Deutschland leben und arbeiten viele, die an der Tel Aviv Universität studiert haben. Israelis, Deutsche und Menschen aus anderen Herkunftsländern; sie teilen Erfahrungen auf dem Campus in Tel Aviv – und jetzt auch ein virtuelles Netzwerk. Jede Alumna und jeder Alumnus kann in unserem Blog mitmachen. Hier kannst Du Dich registrieren – und dann direkt mit anderen Ehemaligen in Kontakt treten und natürlich auch mit uns.
Many people who studied at Tel Aviv University live and work in Germany. Israeli, Germans and people from other countries; they share experiences on the campus in Tel Aviv – and now also a virtual network. Any alumna or alumnus can join our blog. Here you can register – and get in touch directly with other alumni and, of course, with us.
New Study Presents A Gloomy Climate Future for the Middle East
But Raises Hope the Region Could Become Part of the Solution to the Climate Crisis. A fresh study conducted by Professor...
Weiterlesen...
The Toolkit of Prehistoric Humans
New discovery: Early humans used chopping tools to break animal bones and consume the bone marrow. Researchers from the Sonia and...
Weiterlesen...
Opening Gates and Scaling Mountains
The TAU women breaking convention in the Jewish world. By Lisa Kremer A young girl, captivated by her family's lively Talmud discussion...
Weiterlesen...
See you in Dubai
The new agreements between nations have created new opportunities – A TAU student meets students from the University of Dubai. Oleg...
Weiterlesen...
Building Community during Crisis
When COVID-19 broke, hundreds of students who participated in "TAU Impact," the University's flagship community leadership program, were forced to...
Weiterlesen...
Academic First Responders
How TAU sparked a learning revolution in the wake of COVID-19. By Idit Nirel When COVID-19 broke in Israel in mid-March and...
Weiterlesen...
Social Work Student Sees Light in Unexpected Places
For Glaser Scholar Lea Tamanyo, making positive change starts with helping individuals. By Melanie Takefman TAU graduate student Lea Tamanyo isn't afraid...
Weiterlesen...