https://www.freunde-tau.org/wp-content/uploads/main-article_0.jpg
Tel Aviv University celebrates International Women's Day.
International Women's Day has been celebrated around the world since the early 20th century. Although we've progressed since then, gender inequality still affects most women. Women make up half the world's population, but hold less than 23% of parliamentary positions worldwide, earning about 30% less on average than men doing the same jobs.
"Discrimination against women in the workforce harms women, their families, businesses, and the economy as a whole," says Prof. Daphna Hacker, from the Buchmann Faculty of Law and the NCJW Women and Gender Studies program at the Lester and Sally Entin Faculty of Humanities at Tel Aviv University.
"Women face discrimination when seeking employment because of the maternal role they play, they aren't rewarded fairly for the work they do, and they're affected by the glass ceiling, which prevents them from advancing to management positions. They are hurt because they do not enjoy the best workforce and diversity that women bring with them to the workplace; and the entire economy shuffles around when women are not allowed to exercise in all kinds of professions and occupations."
Each for Equal
Each year, a theme is selected for International Women's Day Campaign, and this year the focus stems from the notion of "collective individualism": our actions, conversations, personal behaviors can affect all of society. Together, we can make change happen.
The campaign says:  "Let's build a gender equal world. Equality is not an issue exclusively for women, it's a business issue for everyone. Gender equality is essential for economies and communities to thrive. A gender equal world can be healthier, wealthier and more harmonious – so what's not great about that? The race is on for the gender equal boardroom, a gender equal government, gender equal media coverage, gender equal workplaces, gender equal sports coverage, more gender equality in health and wealth … so let's make it happen. Let's be #EachforEqual."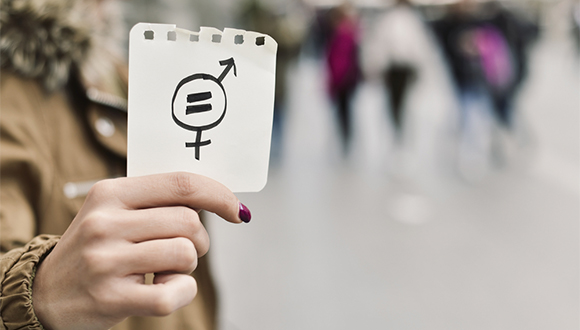 Building a female professional network
In the world of work, one of the most important strategies for career management in general and job searches in particular is effective networking, which can, among other things, bring about a coveted job, higher pay or quick promotion. Such activity involves developing relationships with others who have the potential to provide work or career advice. For example, joining professional associations, searching for high-visibility assignments, participating in social activities and more. When the data shows that even in 2020, women earn less and there are fewer of them in management positions, some women think that women can use these social tools to fight for their place in a very competitive market.
"Networking is considered especially critical for women because it is a strategy they can use to break the glass ceiling," explains Meirav Hauben, a personal career consultant at Tel Aviv University's Career Development Center. "Being able to build relationships with others can help women expand their reach to senior positions in the organization. But various studies show that men and women do not work the same way in establishing and maintaining relationships, and this difference gives men a significant advantage."
"We see today that women's participation in the workforce is approaching that of men, but familial obligations are still primarily a woman's responsibility, and a lot depends on her ability to combine work and family roles. Often, women may experience conflict between these roles. For example, if I want to have lunch with senior managers at the office, but still have the responsibility to leave early and pick up my child from kindergarten – I will not be able to take part in this important networking activity. "
"Women should be encouraged to look at and examine their location on the social networks they build, the value they bring to the network, and how they tend to use it to achieve their professional goals. When seeking work, every woman should proactively create and maintain relationships in a way that serves those professional goals. "It is important that organizations continue to encourage equal opportunities, recruit and promote women to senior positions, where women can be role models and create a network for other women."
In recent years, we've been seeing the beginnings of a welcome trend where employers are encouraging both men and women to give importance to family life and the work-life balance, something that improves job satisfaction and employee productivity. In the Netherlands, for example, the work week is only 29 hours, compared to 40.6 hours in Israel. Denmark and Norway are also on the list of countries with the lowest weekly working hours in the world. Recently, high-tech companies in Israel have begun to allow workers to work from home a few days a week, but we're still a long way away from finding a good balance between raising children and investing in a career.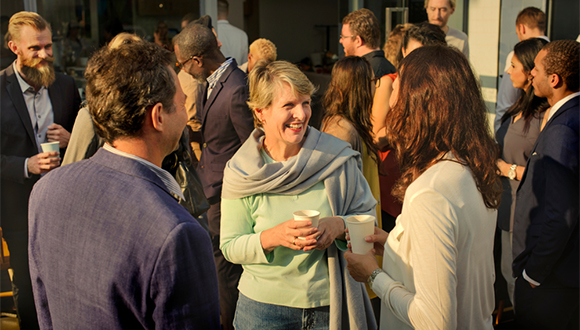 Can't do without it – mingling is important for networking and professional success
Studying and articulating gender
Virginia Wolf said: "A woman must have money and a room of her own if she is to write fiction." Prof. Hannah Naveh and Prof. Hannah Herzog of Tel Aviv University thought that a woman needed her own publication as well, and established "Genders" – a series of research and philosophy books in all areas of women's and gender studies and feminist theory, which they've been editing for twenty years.
The character of the mother of the soldier in new Hebrew literature, the preoccupation with dance in childhood and adolescence for girls in Israel, the 19th century female initiation novel and dozens of other subjects around gender and femininity make for a fascinating title list, where any woman can find something of interest. Over thirty books have been published in the series since the year 2000, including breakthrough books and even bestsellers, most of which have become major texts and have shaped critical thinking at Israeli universities. Researchers from Israel presented original and innovative research in "Genders", among them: Daphna Hacker, Sharon Geva, Roni Halpern, Tova Cohen, Orit Kamir, Michael Gluzman, Nissim Gal and more. You can find all the books on the United Kibbutz Publishing site.
Living online
At Tel Aviv University, women researchers are soaring and paving the way for science and discovery. Want to know more talented female scholars and read about their work? All week, the University's social networks will put women front and center, in the stories at the telavivuni instagram account, the tau2go Facebook account, and in English on the TAU LinkdIn account, using the #tau_wmn hashtag.