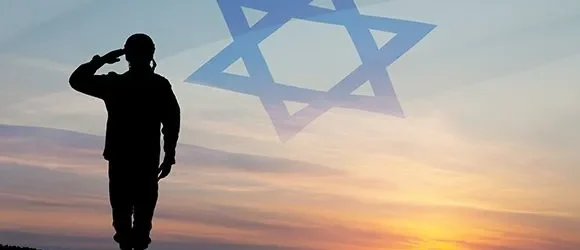 https://www.freunde-tau.org/wp-content/uploads/Emergency-Fund-580.webp
Join Tel Aviv University in its war effort.
In the State of Israel's hour of need, Tel Aviv University is asking friends around the world to urgently assist in helping students, families from the country's south, and members of the wider community. 
Within half a day of the Hamas invasion on October 7th, TAU's Dean of Students set up psychological hotlines in Hebrew and English. The University is now busy expanding its teams of therapists and social workers; providing temporary housing in the dorms for evacuees; sending DNA specialists to help identify victims; offering free dental first aid; fighting fake news in social media, and holding major drives for food, clothing and medical supplies, among numerous other forms of assistance and volunteerism. 
This is just the beginning 
At the moment the number TAU students who are fighting in the war, or affected by it, is unclear, but it's estimated at 5,000. We already know of a number of fallen, murdered, kidnapped or missing students. From preliminary calls that the Dean of Students Office proactively made to students, the suffering is dire, and the upcoming financial, psychological and academic needs will be significant.  
How can you help? 
Your contribution to the TAU Emergency Fund will be allocated on a discretionary, needs-based manner to support the following: 
Immediate Assistance 
Funding for temporary dorm housing for evacuees from the south, for which the University pays out $1,800 per month per family. Several families have already moved in. 

Funding for student and faculty initiatives in the south, in collaboration with TAU departments and civil society organizations. Examples include interventions for war-shocked children suffering nightmares, support groups for parents, and guidance for educators.  

Funding for psychological therapy for students and staff of TAU, IDF soldiers, and the general public suffering from panic, anxiety, trauma or depression. A course of therapy averages $800 per student. The hotline costs $25K per month (two lines @ 8 hours a day). In addition, the need for PTSD interventions at TAU's National Center for Traumatic Stress and Resilience will be both pressing and massive, and we will need major funding of up to $1 million per year to expand expert clinical services. 

Financial aid for students with difficulties, for example those from Israel's south whose lives are being upended by constant rocket attacks, or whose family members might have been killed, injured or abducted. Other students are missing work hours due to nationwide closures; or might have to care for someone affected by the crisis. An urgent need is for housing in the Tel Aviv area; funding could help pay for dorm rooms, hotel rooms or rooms in apartments. Allocations will come in the form or partial or complete tuition, living and/or housing stipends of up to $6K per student.  
Critical Support 
Combat soldier scholarships for our brave reservist students who were called up and might serve up to three months' straight. It is our duty to free them from worries about missed studies and work, and to guarantee their academic futures and careers. Lone soldiers are particularly vulnerable. In previous military operations, this kind of assistance made all the difference for students who might have otherwise lost a semester or entire academic year. Allocations will come in the form or partial or complete tuition, living and/or housing stipends of up to $7K per student.  

Funding for academic tutoring for both returning combat soldiers and regular students who have missed important study material and who need help to complete courses and save the semester. Allocations begin at $1,500 per tutor.