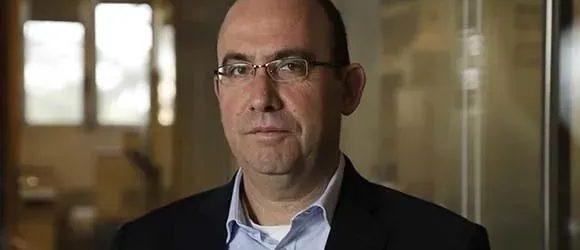 https://www.freunde-tau.org/wp-content/uploads/ehud-gazit-580_0_1.jpg
Selected as International Solvay Chair in Chemistry for 2023.
Prof. Ehud Gazit from The Shmunis School of Biomedicine and Cancer Research at The George S. Wise Faculty of Life Sciences and The Department of Materials Science and Engineering at The Iby and Aladar Fleischman Faculty of Engineering, was selected as the International Solvay Chair in Chemistry for 2023. Prof. Gazit, who also heads TAU's Blavatnik Center for Drug Discovery, is the first Israeli to receive this annually awarded honor and the first scientist to be appointed to the position outside of the United States and Europe. 
 Joining 15 Other World Top Scientists
The Solvay International Institute was founded in Belgium about a century ago and is designed to develop and support creative and groundbreaking research in physics, chemistry and related fields, in order to increase and deepen the understanding of natural phenomena. The Institute organizes annual conferences on physics and chemistry, as well as international workshops for the training of doctoral students and selected topics. 
As part of Gazit's new appointment, he will spend a month or two in Brussels, the capital of Belgium, during which he will give lectures on his field of research. The prestigious nomination has previously been awarded to 15 of the world's top scientists, including three Nobel laureates in chemistry, the Wolf Prize winner and laureates of other prestigious awards, all from leading institutions in the US and Europe, who are now joined by Gazit. 
Gazit is a biophysicist, biochemist and nanotechnologist. His main area of expertise is "Solid State Biology", an innovative field of study that combines disciplines from physics, chemistry, synthetic and structural biology and materials engineering. He is a world-renowned expert in nanotechnology and biological chemistry, a highly cited researcher who has published more than 350 scientific articles and inventor of more than 100 patents.
Previously, he served as Vice President for Research and Development of the University, as the Chairman of Ramot, Tel Aviv University's Tech Transfer Company, and as the Chief Scientist of Israel's Ministry of Science and Technology. 
Over the years, Gazit has won a number of prestigious awards and prizes in Israel and around the world, including The Kadar Family Award for Outstanding Research, the Landau Prize in Science and Arts and the Rapaport Prize for Excellence in Biomedical Research. He is a Fellow of the Royal Society of Chemistry in the UK, a Foreign Fellow of the National Academy of Sciences in India and a Member of the European Organization for Molecular Biology.  
Gazit stated: "I thank the Solvay Institute for selecting me, a great honor and excitement for me. It is a great privilege for me to join such a prestigious and impressive list of leading researchers. Today I am reminded of the former President of Israel, Prof. Ephraim Katzir, one of Israel's greatest scientists, and of whom I am one of his academic 'great grandchildren' and who organized the Solvay Institute's Chemistry Conference about 40 years ago. Apart from the personal honor, I am happy and proud to represent Tel Aviv University and the State of Israel in this appointment."