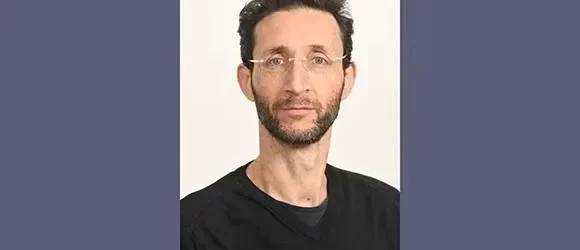 https://www.freunde-tau.org/wp-content/uploads/Iftach-Nachman-580_1.webp
Dr. Iftach Nachman from the Faculty of Life Sciences leads the Israeli research team, as part of an international consortium.
The European Innovation Council Pathfinder Challenges program announced a 4.95M Euro funding to an international consortium from six countries. Dr. Iftach Nachman from the School of Neurobiology, Biochemistry & Biophysics at The George S. Wise Faculty of Life Sciences at Tel Aviv University leads the Israeli research team. The funding is given to an international consortium for the development of the Supervised Morphogenesis in Gastruloids (SUMO) project.
As part of the SUMO project, the researchers develop embryo like models (called 'gastruloids') based on pluripotent stem cells, to mimic cardiac and gastric tissues. With the help of advanced microscopy and machine learning, the consortium aims to make the gastruloids more robust and reproducible. The researchers hope that those models could be implemented in drug scanning and study of mutations in the future, and thus be a viable substitute to the use of lab animals.
Dr. Iftach Nachman: "In recent years the research field of embryonic models is seeing a huge boost. One of the main problems with growing such in-vitro stem-cell based models (and organoids in general) is the great variability between the different samples. We need to learn how to tame and control this variability to realize the promise of those models to the fields of medicine and basic science. This grant will enable us to deepen the scope of the research in this field."
The SUMO consortium unites researchers from the University Hospital Oslo, Norway (HTH director: Stefan Krauss, coordinator), Max Planck Institute of Molecular Cell Biology and Genetics (MPI-CBG) (Jesse Veenvliet), Imperial College London, UK (HTH PI: Molly Stevens), University of Glasgow, UK (HTH PI: Nikolaj Gadegaard), Tel Aviv University, Israel (Iftach Nachman), Leibniz-Forschungsinstitut für Molekulare Pharmakologie (FMP), Germany (Jens von Kries) and University of Oslo (HTH PI: Jan Helge Solbakk).