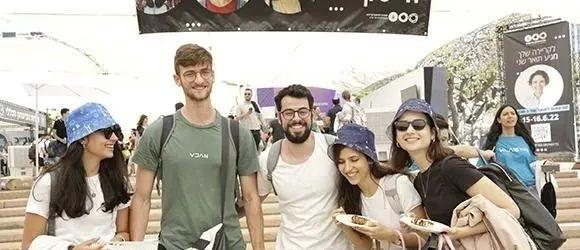 https://www.freunde-tau.org/wp-content/uploads/career-fair-group580_3.jpg
More than 3000 job applications were submitted during TAU's annual career fair.
el Aviv University this week held a massive employment fair on campus, after two years of being held online. Dozens of companies and organization took part in the event, meeting with thousands of students and alumni, informing them about open employment opportunities.  
Over 3,000 resumes were submitted during the event, and a number of immediate recruitments occurred. 
Students and alumni were treated to having professional photos taken for their LinkedIn profiles, courtesy of TAU's Career Development Center. 
Meeting Again In Person
"Once again, we've successfully recruited dozens or companies for our Career Fair, which has for years been the largest employment fair of its kind. And we were able to bring together the students whom we serve, and potential employers," says Sefi Benaim, Head of the Career Development Center at Tel Aviv University, adding that "The job market has changed a lot over the last two years, from the jobs offered through the recruitment process itself and the characteristics of the jobs. We, at the Career Development Center, have made sure to stay up to date with the changing trends in order to prepare our students for the changing world of employment." 
Among the companies that participated were Taboola, Apple, Samsung, the Mossad, Israel Aerospace Industries (IAI), Mobileye and more. The positions that were offered were diverse, and appealed to all studying disciplines. Participants could find jobs in hi-tech, project management, analysis, product management, marketing and the list goes on. 
Networking with a popsicle in hand. Students and potential employers in discussion at the annual employment fair 
All the jobs offered at the fair can be found on the Career Development Center's website (Hebrew).  
Dozens of companies attended the fair, which took place all across the entire stretch of the central part of campus