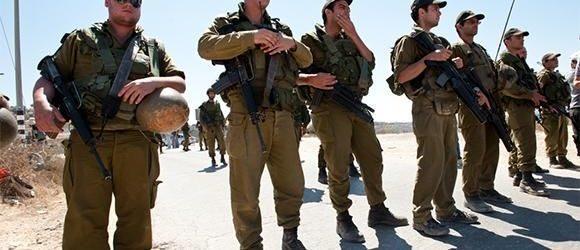 https://www.freunde-tau.org/wp-content/uploads/soldiers580_1.jpg
The new test in the Israel Defense Forces aims to detect antibodies and immune response to coronavirus
Tel Aviv University researchers have developed a new test to add to the current diagnostic arsenal used to detect coronavirus infection. The test is serological — based on blood samples — and measures the presence of antibodies against the virus.
It can be used to assess the full extent of the spread of the virus in the general population. A TAU team led by Prof. Motti Gerlic and Prof. Ariel Munitz, both of TAU's Sackler Faculty of Medicine, together with researchers at the Israel Medical Corps will use this novel assay to conduct the first widespread test of Israel Defense Forces soldiers for development of antibodies to the coronavirus.
A military rescue
The tests are being carried out in collaboration with the Israel Medical Corps to minimize outbreaks across units, maintain full operational capability and prepare for future epidemics.
The novel electrochemiluminescence-based serological test, developed in collaboration with Biological Industries, Israel, is capable of detecting the full range of antibodies which are produced by the immune system, namely IgM, IgG and IgA. The new test is accurate, reliable and quick (it only takes an hour) and is currently being evaluated by the US Food and Drug Administration (FDA) for use in the U.S.
A faster, more accurate test
"Until now, the common method of detection, through nasal swabs, was based on quantitative PCR analysis, which amplifies viral genes," explains Prof. Gerlic. "While this method is excellent in initial phases of viral spread, it has major drawbacks: decreased accuracy, as swabs are taken five days after the emergence of symptoms; expensive; and it does not convey any data about the level of immunity of an individual."
The new test will allow researchers to monitor and analyze the immunological response of both COVID-19 patients and healthy asymptomatic individuals to answer the question: How much of the public has been exposed to the virus? While tools exist for the diagnosis of infected individuals, the host response to the virus remains unclear – specifically, the association between the emergence of different antibodies and disease severity.
The test will provide an overview of various trends in the general population and in the IDF, in particular, as it identifies antibodies weeks after exposure to the virus and the development of any symptoms. The new serological test will afford the IDF an indication as to which soldiers (symptomatic and asymptomatic) were exposed to the disease, and which potentially developed resistance to the virus, while identifying those soldiers who have not yet been infected and may be at risk.
Quality and quantity
"A fear of contagion in the IDF could impair the operational capability of certain units," concludes Prof. Munitz. "The tests we carried out will allow the army to identify those soldiers who have developed antibodies and possibly even viral resistance and who can continue their duties without risk of infection and spread of the disease. As we expand the testing and our database, the IDF will be able to increase its operations while balancing its concern for soldiers' health."
Lt. Col. Dr. Ariel Furer of the Israel Medical Corps: "This study allows us to evaluate a significant tool in the fight against the corona epidemic. The antibody tests used in this study may shed light on the extent of IDF morbidity as a result of the virus and will help prepare the IDF and the Medical Corps for another epidemic. Collaborations with researchers at the forefront of the fight against corona position the Medical Corps as a leading health organization, allowing it to test the use of the most advanced means available to safeguard soldiers' welfare and health. As a result of this study, we will be able to assess the possibility of incorporating such tests into routine checks in the fight against corona."