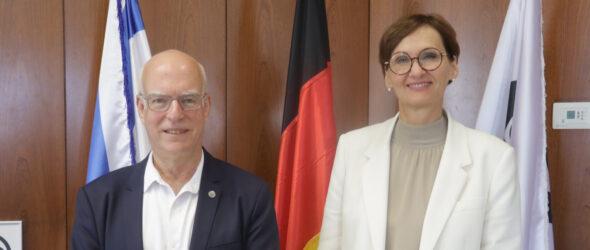 https://www.freunde-tau.org/wp-content/uploads/363345509_805859954681026_2540998695721477447_n_snip.jpg
The German Federal Minister of Education & Research, Bettina Stark-Watzinger, visited TAU for the first time recently and met with the University's leaders and faculty.
The visit was focused on developing further collaboration, tech transfer opportunities, cyber security and the activities of the Minerva Centers at TAU, which the Ministry supports.
Stark-Watzinger praised the innovative strength of Israel and said that she sees in Israeli academia as a vital partner in research and an inspiration for Germany. The two countries look back on more than 50 years of highly successful research collaboration, and Stark-Watzinger said she is hoping "for another 50 years of fruitful collaboration."
The minister was accompanied by a delegation of the German Ministry of Education and Science, journalists and representatives of the German Embassy.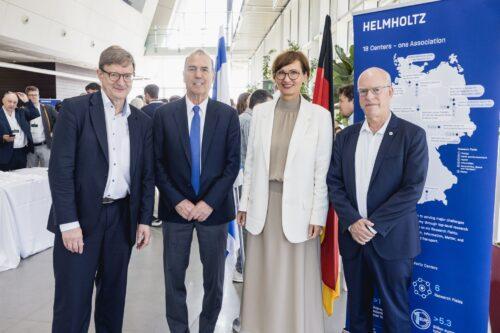 (Text TAU)