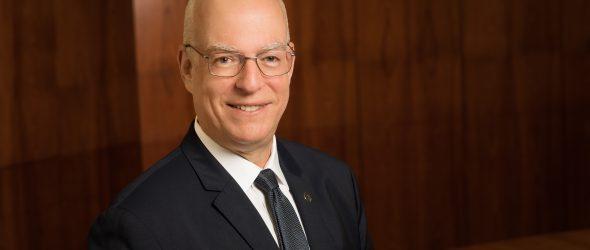 https://www.freunde-tau.org/wp-content/uploads/2019/08/Prof-Ariel-Porat-016-A4-wide-smile-e1586727572405.jpg
Dear Governors, Supporters and Alumni,
During these worrying times I would like to send a message of concern and solidarity to you and your families and communities.
I also wish to assure you that Tel Aviv University is applying the might of its expertise and innovative spirit toward vanquishing the COVID-19 coronavirus. Very briefly:
– Coronavirus Research:
We're accelerating work on finding a vaccine and treatment and have quickly adapted a campus lab to perform public testing for infection. More
– Online Teaching and Student Welfare:
We're determined to save the second semester for our 30,000 students by using distance learning and providing emergency financial aid. More
– Social Responsibility:
We co-organized an Israel-wide initiative to send medical and graduate students as volunteers for collecting and processing test samples. More
This week, TAU launched a new project that will enable cross-disciplinary research teams to raise and tackle practical questions on dealing with the crisis, and then provide urgent policy advice to Israel's decision makers.
My heartfelt thanks go to all the University academic and administrative staff for rallying together to get TAU coursework online and keep vital services running no matter what. They have functioned marvelously in an atmosphere of great uncertainty.
Finally, since Israel's lock-down we have received many offers of help from our dear friends around the world – I cannot express how much this means to us. This crisis is generating amazing unity and mutual caring.
I'm sharing our top stories below and will keep you updated as things unfold. I hope you have a good, safe and healthy Passover.
Optimistically,
Ariel
Prof. Ariel Porat, President